Restoration Services
Water | Fire | Smoke | Mold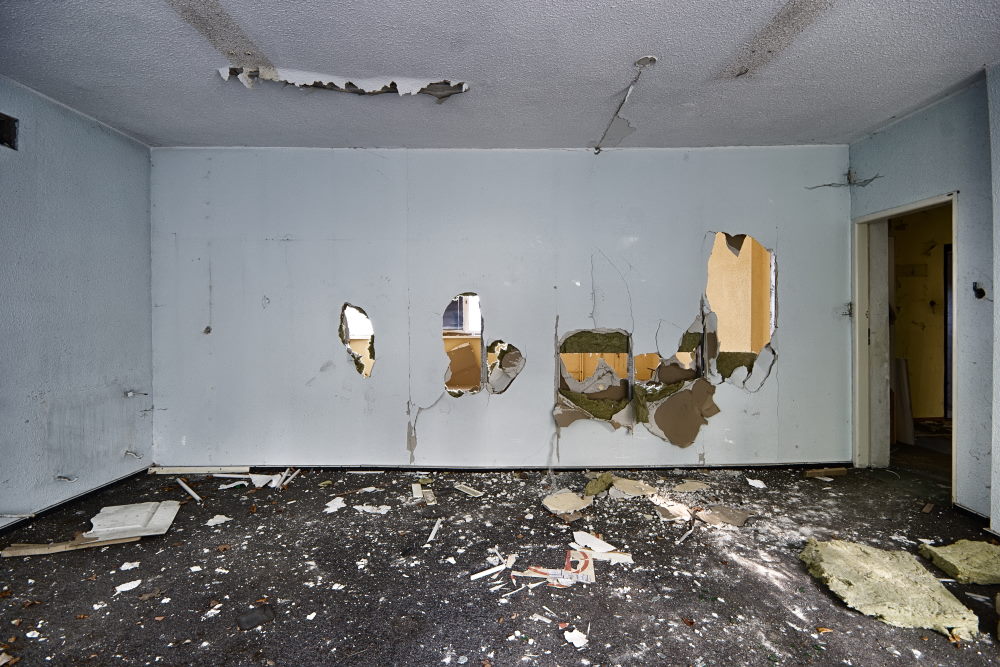 When you're in need of a competent restoration company for water damage, fire or smoke damage, or mold damage, you've come to the right place. MRS Restoration has been providing fast and reliable restoration services since 2014. At MRS Restoration, we understand the time-sensitive nature of restoration service calls. For that, we have crews available 24/7 who will arrive quickly in your time of need. Whether you've had a flood, pipe burst, or a fire, turn to the professionals at MRS Restoration for restoration services.
---
24/7 Restoration Services
---
Swift Water Damage Restoration
When water breaches your home or business, time is of the essence. Whether a pipe burst, appliance leaks, or stormwater enters your property, unattended moisture can quickly result in mold growth. MRS Restoration has water damage professionals standing by to quickly assist with your water emergency. Our certified restoration experts will arrive quickly to begin assessing the water damages. Once the water has been removed and moisture has been dried, the contaminated surfaces are decontaminated to remove toxins. For fast and effective water damage restoration, call MRS Restoration at (706) 756-8514. We are available day or night, 24/7.
Fire Damage and Smoke Damage Restoration
If you've had a fire in your home or commercial space, the effects can be devastating and really take a toll on your life. No matter the cause or size of the fire, MRS Restoration cal help. Our certified restoration team will eliminate soot and odors from the fire smoke and properly restore your property back to normal ASAP. Experiencing a fire is traumatic enough. In your time of need, call (706) 756-8514 for immediate response to fire and smoke damage restoration services. We'll quickly remedy the situation and even keep in contact with your insurance company to help ease the burden. Once all the affected items are removed, MRS Restoration will clean and sanitize the property and begin restoring it to its previous condition.
Effective Mold Damage Restoration
Exposure to mold can seriously create adverse health effects and symptoms. From allergies to asthma and respiratory problems, if you're suspecting mold, call (706) 756-8514 for immediate response. If you suspect there's mold growing in your home or business, whether after water damage has occurred or due to poor moisture control, it's important to act quickly. From the initial call to the final cleanup, MRS Restoration has over 9 years restoring mold thoroughly and effectively. MRS Restoration will care for your property every step of the way; getting you back to normal ASAP. We'll properly restore the indoor air quality of your property by safely removing the mold and mildew. For effective mold restoration services, call MRS Restoration.
---
Call for Fast FREE Quote
---