Storm Damage Restoration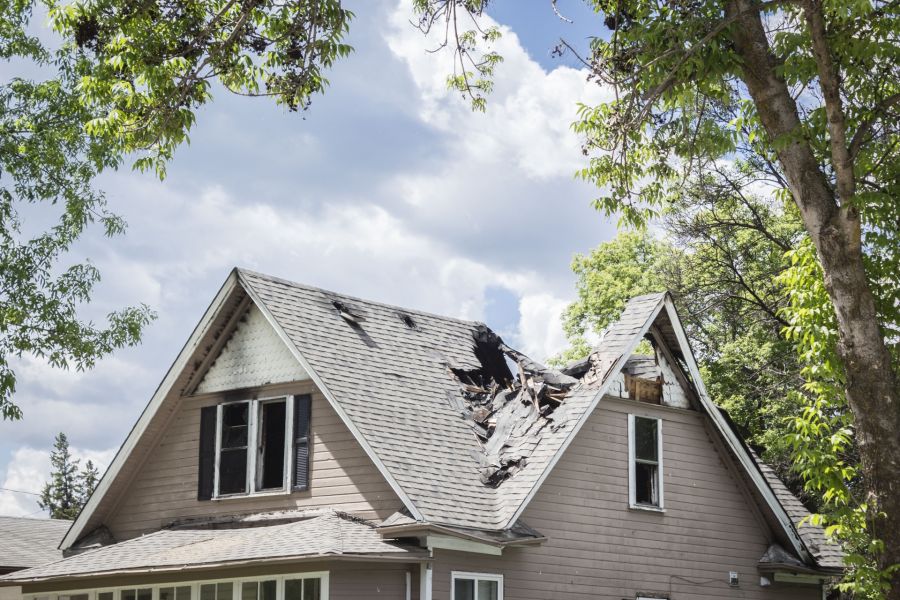 Strong storm winds can cause devastating damage once speeds exceed 50-60 mph. Trees can become uprooted and branches become projectiles. Debris flies around at a rapid rate causing windows to smash and glass to shatter. Damages occur on your roof, garage, gutters, and siding and utilities can be affected. Are you experiencing any of these issues? Call MRS Restoration, a trusted storm damage restoration company since 2014.
---
Call for a FREE Quote
---
Storm Damage Restoration Experts
With weather being so unpredictable, you need a trusted storm damage restoration company to ensure you will be taken care of when a disaster occurs from hail and wind. MRS Restoration has been a leading provider in reliable storm damage restoration services for 9 years, and we are here to help your property make a full recovery.
Quick Storm Response
Our fast response time to a storm disaster can help minimize any further potential damage to your property or belongings. The trusted restoration team at MRS Restoration will assess the storm damage and plan an effective solution for restoring your property back to its pre-damaged condition. We will properly secure your property in a timely manner and ensure insurance claims are processed smoothly.
Your Calm After The Storm
As unpredictable as weather can often be, a severe storm can happen fast. High winds start to roar and rain begins to pour, which can cause immense damage to your property. When disaster strikes, restoration needs to be swift and effective. You need a capable restoration company to provide dependable and effective storm damage restoration. Since 2014, MRS Restoration has specialized in efficiently returning storm-damaged properties to normal and helping customers restore peace of mind. As your storm damage restoration experts for 9 years, MRS Restoration is here for you when storm damage strikes.
---
Call for Fast FREE Quote
---